for "Bonded"
for "Hooters"
for "Night Patrol"
for "On a Dare"
for "Best Journal (Overall)"
Daily Sights
16 May 2007 - 23:44
synchronized pacers
Some more "wild" horses from a morning last week...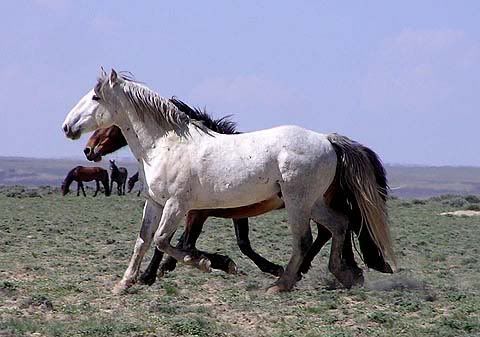 Once again I was lying on the dusty ground, waving one foot in the air. Most of the band ignored me, too busy stuffing their bellies with the new green grass.
But this synchronized trio just could not figure out what I was doing.
( 0 comments on this entry )