01 October 2007 - 23:53
check station duty (day 3 of 4)
Another day spent sitting right here.
Today was the 31st October 1st that I have sat at this junction. Thirty-one opening days of deer seasons.
And, like the first October 1st, I wasn't alone. Today I had a grizzly bear expert helping me pull CWD samples from deer. A little different duty than his normal activity of trapping grizzly bears. Different work environment, too.
He grew up in this state, but even he was complaining about the wind and dust. (It was exceptionally bad.) We had to batten our equipment down in boxes and under bungy cords, signs, and heavy post pounders.
But this fellow who hunts "the high country" was impressed with the bucks we harvest out of our "desert".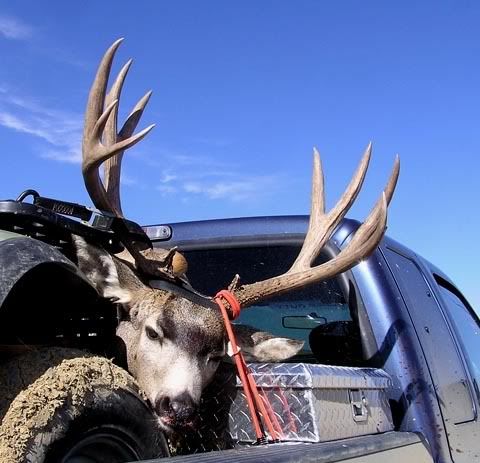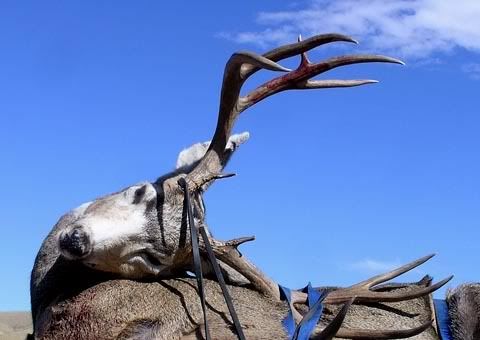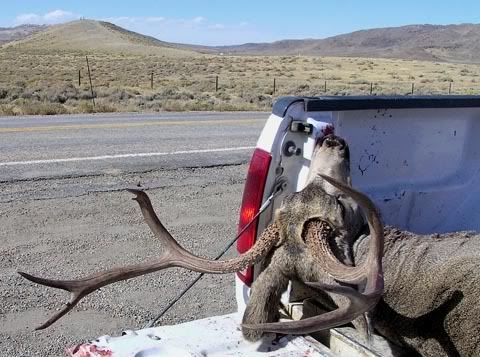 Think he might try some new huntin' grounds next year. (And should I mention two of those four bucks up there, admittedly the largest of the day, were taken by kids 16 years or younger?)
But a busy day. Over 60 animals checked, and maybe 30-40 CWD samples. And of course we were checking teeth to estimate age.
Had one buck with numerous papillomas (skin warts), including one huge one on his muzzle.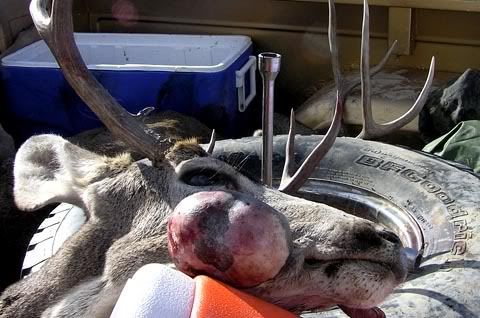 And another with a heavy load of keds.
Don't have a picture, but while trying to cut out a retropharyngeal lymph node on a gal's deer, I grabbed hold of one of the nearby nasal-pharynx pockets instead. Letting out a quiet 'oops'.
What?" she asks in worry.
Nothing. Just something you probably don't want to see.
"So long as it isn't a maggot!"
Well, actually, you see, it is, as I slice the pocket open to reveal the huge blowfly maggot that is often found in such pockets in deer throats.
"Ewww!"
She may never hunt again. Her husband thought it was funny, though. (Maybe just because her buck was bigger than his.)
And we still had a few pronghorn through. Including a hugely massive three-year old.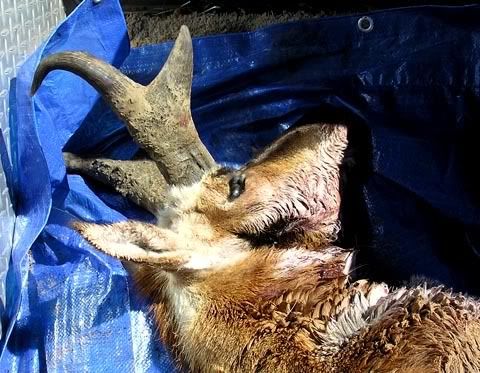 And speaking of pronghorn, the local buck came walking by again, to the surprise of my co-worker.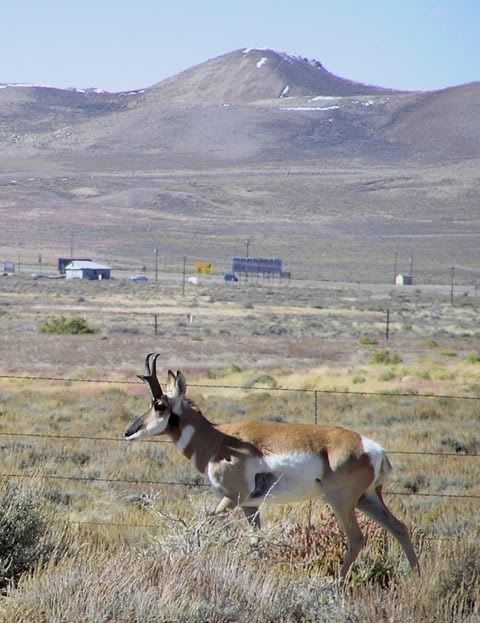 Even as he visited with hunters across the road.
The wind and dust never let up all day. By sunset we were both windburnt and sunburnt, and ready to call it a day.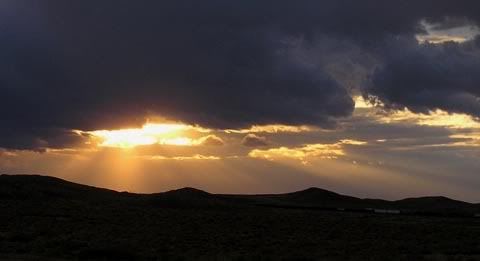 ( 1 comments on this entry )